Juice Recipes with Probiotics: 3 Classic Juice Recipes
Adding probiotics to juice recipes makes a great marriage. Vegetable juice is nutrient dense, and probiotics are beneficial bacteria that support digestion. This combination seems to work well for many. How do you add probiotics?
An easy way is to take a probiotic capsule together with the juice. Others empty a capsule in the juice and mix it with other ingredients. However, if you let the juice sit for a day or two after adding the probiotics, the juice might taste slightly fermented.
Juice recipes with probiotics has for a long time been used by Body Ecology. One example is a great probiotic, fizzy drink CocoBiotic from Body Ecology.
A few juicing tips to maximise good digestion:
Drink vegetable juice on an empty stomach
Savor the juice slowly while it's fresh
Use green apples like Granny Smith
Use fresh ginger root with the peel
Add lemon or lime fruit
Add the probiotics last
Summary: Fresh vegetable juice with probiotics fertilizes the gut and its delicate eco system while also keeping the palate happy.
Juicing recipes with probiotics
Below are three classic recipes that have been around for many years and are loved by many. Adding probiotics to the juice is a simple but powerful way to increase the nutritional value.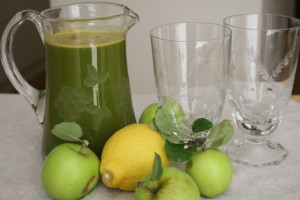 Jay's Lemonade
This recipe was created by Jay Kordish in the 1940s. It's absolutely wonderful in the summer, a healthy thirst-quencher far better than soda.
1/4 lemon with skin
2 green apples
Ice cubes
1-2 probiotic capsules
Instruction. Juice the lemon and apples. Add probiotics and ice cubes in glasses and pour up. Fast and simple!
Mean Green
The Mean Green recipe was made known by Joe Cross in Australia. However, this particular recipe was recommended by Jay Kordish, the father of juicing. You never seem to get tired of Mean Green. It's absolutely lovely!
Spinach leaves
1 cucumber with peel
2 green apples (Granny Smith)
4 celery stalks
1/2 lemon with skin
1/2 inch ginger root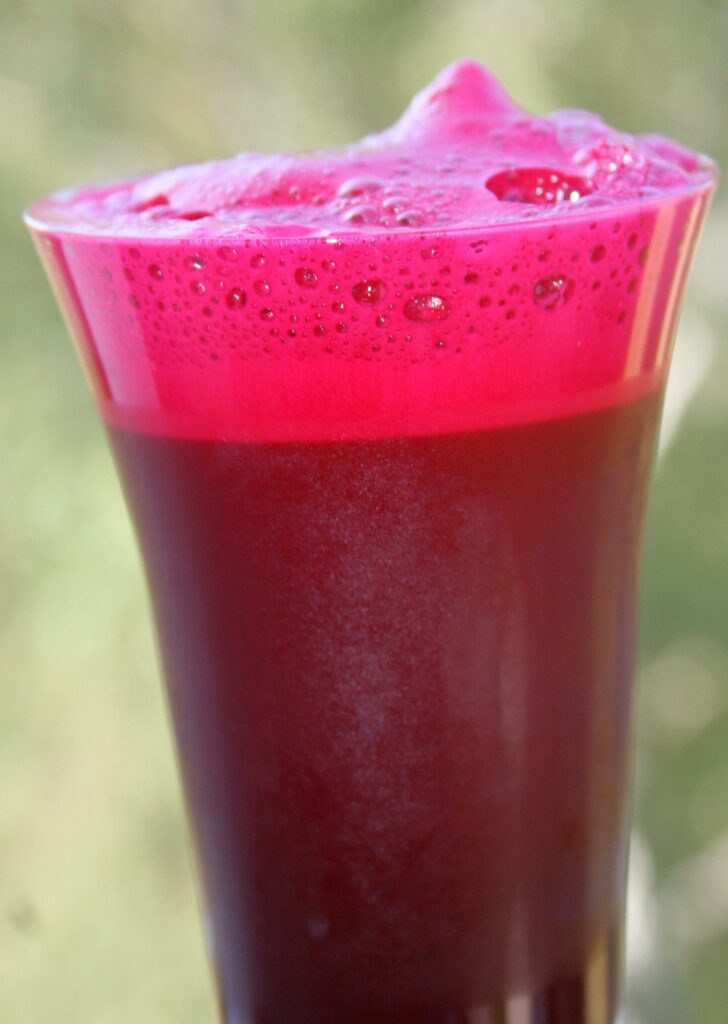 Instruction. Juice the ginger first so that it's flushed out by the other veggies. The probiotics usually dissolve easily in the juice. Add ice cubes to the juice if you like.
The Liver Mover
This simple recipe originates from Dr. Norman Walker who was a pioneer in vegetable juicing and wrote excellent books on the subject. This recipe was designed to support the liver.
½ beet (including greens)
2 green apples
Half a lemon