Ginger Shot Recipes | 3 Small Shots, Great Tastes
Ginger shot recipes are hot and tasty. Fresh ginger is a favorite ingredient in many fermented food recipes. In fresh juice, it has a strong aromatic, spicy, tangy, and hot taste that can be combined many other vegetables and fruits. Ginger is an aromatic bitter herb and a cousin to turmeric and cardamom.
Try adding fermented ginger or turmeric to these shots.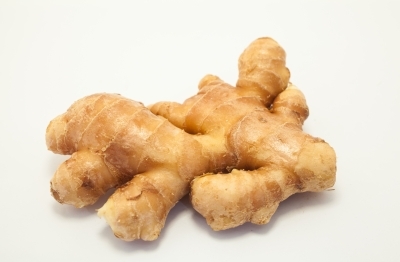 Ginger shot recipes
Organic ginger often has a fuller, more intense taste than regular ginger. Many nutrients are contained in the peel, so don't peel organic ginger, just rinse it well.
Of the three recipes below, the Ginger Apple Shot is the mildest and a good start.
1. Ginger Lemon Shot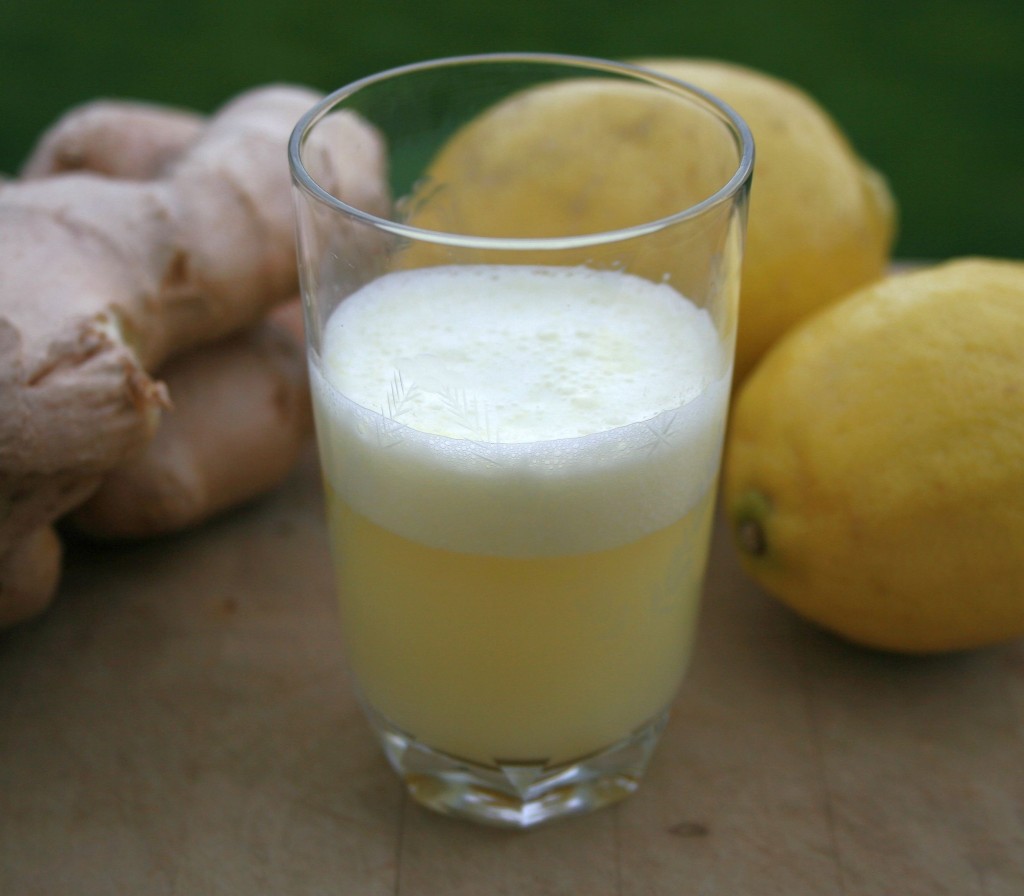 1 lemon (or 2 lime fruits)
A chunk of ginger (1 inch)
(optional) A few drops of Stevia or mong fruit
Instructions:
This shot really wakes you up! Low on carbs. Leave the lemon rind on for a more zesty and bitter shot. Juice the ginger first then the lemon as the lemon washes out the ginger left in the juicer.
2. Ginger Cherry Shot
1 small piece of fresh ginger
1 cup, or about 10-12 cherries
Instructions
Juice the pitted cherries, then the ginger. The cherry ginger combination has a superb taste and a beautiful color.
3. Ginger Apple Shot
Our favorite! This recipe basically just adds an apple to the Ginger Lemon recipe above. This makes one big shot or two small ones.
1 green apple (Granny Smith or similar)
1 large organic lemon with peel
A chunk of ginger, as much as you can take
Instructions
With non-organic produce, you might want to remove the peel. Juice the ginger first, then the rest. This is a great shot!
Get creative with ginger
Try creating your own blend. Ginger goes well with most veggies and fruits so it's hard to fail. However, the presence of lemon, lime, and grapefruit enhances the flavor in many recipes.
Try mixing ginger with…
Beetroot
Turmeric root (use very little)
Butternut squash (sweet, creamy)
Wheatgrass, chlorella, or spirulina powder.
Try ginger blends
A blend means mixing the fresh ginger juice with additional ingredients in a blender. This makes a thicker and more filling drink. Here is a ginger mango blend I got from Jason Vale at JuiceMaster.com. I just added a citrus juice as I think it enhances the taste.
Ginger mango blend
Blend the ginger-lemon juice with pieces of mango and coconut water. If you don't have coconut water, just skip it or add a little tap water.
There are not many drinks that can compete with the intense taste and numerous benefits of ginger shot recipes. And you never seem to get tired of them.
FAQ
How long can I store a ginger shot in the fridge?
The juice is best fresh. However, storing a day or two in airtight bottles is usually fine. Lemons helps preserve it fresh.
Can I freeze fresh juice?
Yes, it works well and is practical when making a bigger batch. Use BPA free plastic bottles, glass bottles, or flasks; even zip bags are fine. Don't fill the bottle to the top but leave room for the juice to expand when it freezes. Don't defrost in a microwave.
Can I overdose on ginger?
To much ginger might cause a burning sensation in the gut.
When is it best to drink a ginger shot?
Anytime is better than none. Many like ginger shot before meals.