Body Ecology Vegetable Starter | Stable, Predicable Fermentation
I've used Body Ecology Culture Starter many times for preparing fermented vegetables. I've found the starter to be excellent and has produced tasty, crunchy veggies. Donna Gates, the creator of Body Ecology, has spent some 30+ years developing fermentation starters and has become an authority on fermented foods.
Why use body ecology vegetable starter?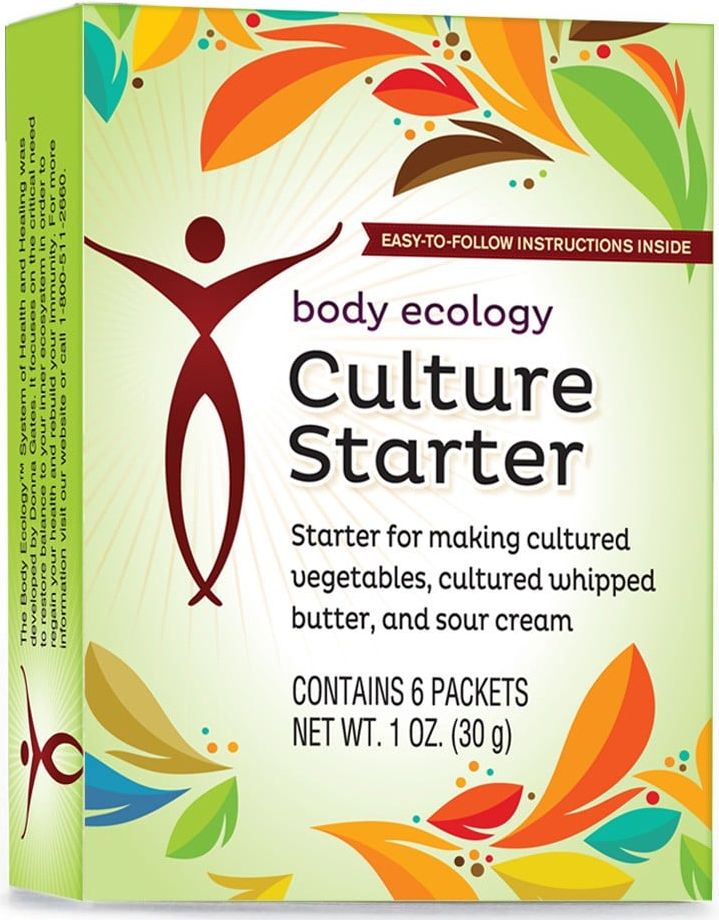 Body Ecology Vegetable Starter
I've found that Body Ecology Starter works great in recipes containing cabbage, carrots, beets, ginger, bell peppers, celery, cilantro, and many others. The starter includes a simple combination of probiotic bacteria that has produced great vegetables in about seven days.
The starter contains:
Lactobacillus plantarum
Pediococcus acidolactici
Leu. cremoris
Inulin
You can ferment almost any vegetable using this starter. The process is pretty straightforward. Check it out here: Fermenting vegetables with Body Ecology Starter
What about cost?
A box of Body Ecology Culture Starter contains six packets for around $25. One packet is enough to produce up to 10 pounds of vegetables. However, if you're preparing that much I think it ferments better if you use two packets. Fermentation moves faster and there are less problems. In any case, the average cost per pound of fermented veggies is still acceptable.
Compared to other culture starters
I've used a number of other culture starters through the years and many have been excellent, but not all. I've found Body Ecology starters to be very reliable. Sometimes in other starters the microorganisms have not been viable or even seemed dead. This greatly increases the risk of problems like mold.
A high quality starter contains several strains of microorganisms that should be alive and strong. Otherwise, fermentation might not produce a good result. Therefore, stick to a brand that has a good recommendation. Lots of costumers have commented that they appreciate using Body Ecology starters because it is reliable.