Imagine a creamy yogurt or a smooth delicious cheese that makes your mouth water.  "Can this really be healthy?" you wonder. The reason is that finding food that is both healthy AND tasty is a challenge. In fact, the most common complaint is that healthy food is boring and tasteless.
However, this is not true of fermented milk products that are both nutritious and delicious.
Satisfy both your nutritional needs and taste buds
Fermented milk products containing beneficial bacteria are safe to consume for most people. Even some lactose-intolerant can consume fermented milk products made from raw, unpasteurized milk.
Consuming fermented milk products regularly can have great long-term health benefits. Several studies show that yogurt, kefir and other fermented milk products can lessen persistent gut problems like inflammation, IBS, and irregular bowel movement.
Probiotic milk products also promote weight loss. Studies have shown that adding a probiotic yogurt daily can help control or even lower one's weight within a few months.
Chose fermented milk products carefully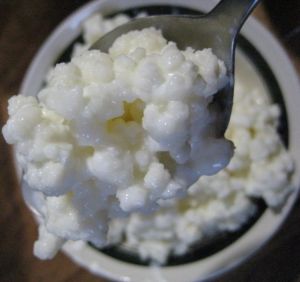 Below are a few popular fermented milk products. Some you might want to try, others you should absolutely avoid.
All items listed are probiotic, meaning that they contain beneficial bacteria. However, be aware that many commercially fermented milk products are loaded with sugar and unhealthy additives.
YOGURT PRODUCTS
What to avoid: Most supermarkets have a dazzling array of yogurt products for all tastes. But most of them contain too much sugar and unhealthy additives. This is also the case with most frozen yogurt. Sorry! This cuts your healthy choices significantly. Don't waste your money on such products.
What to consume: Plain, unflavoured, full-fat, unsweetened yogurt like Greek yogurt with live microorganisms is great.
Try yogurt made from raw, unpasteurized milk. I think it has a creamier and fuller taste and it's packed with vitamins, enzymes and other nutrients. Or why don't you try making homemade yogurt, which is far better than most commercial products.
AGED CHEESE PRODUCTS
What to avoid: Sorry, but soft, dripping cheese on macaroni dishes do not count! Also, most commercial hard cheese is low in nutrients and will just pile on the calories. And don't get fooled by low-fat cheese, they are not your best choice!
What to consume: The best cheese has naturally occurring beneficial bacteria. Cultured yeast and bacteria are added to certain cheeses to complete the process of fermentation making these cheeses richer in vitamins, enzymes, and other nutrients.
The healthiest products are blue cheese and other hard, aged cheeses because of their probiotic advantage. The top cheeses are made from raw, unpasteurized milk from grass-fed animals. They are incredibly good, creamy and smooth! Cheese made from grass-fed cows contains high amounts of nutrients as…
a perfect balance of omega-3 and omega-6 fats
vitamins A, D, E and beta carotene
calcium and protein
many more nutrients
KEFIR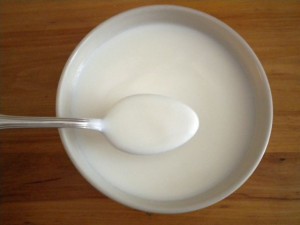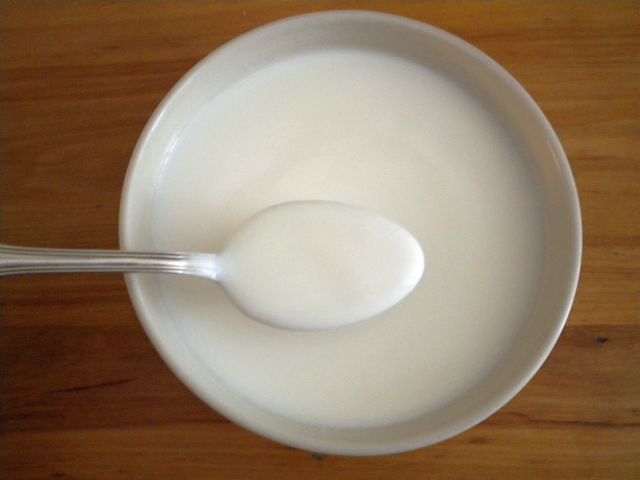 Kefir is one of the oldest fermented milk products and is produced by adding a yeast and bacteria culture to milk (cow, goat, sheep, coconut). The yeast and bacteria consume the sugar in the milk creating the the tangy, fresh flavor. It is similar to yogurt but contains other kinds of probiotic bacteria.
Kefir is easy to make at home. All you need is a kefir culture and some milk. Again, raw milk is a very good choice.
Kefir can suppress the growth of harmful bacteria as e-coli and also improve the gut environment. Over-ripe kefir contains very high levels of folic acid.
CULTURED BUTTERMILK
Buttermilk it what is left when making butter. It's lighter than milk but contains many nutrients. Consuming buttermilk is great for your health—its refreshing, nutritious and can be used in smoothies or when baking.
In addition, cultured or fermented buttermilk has many health benefits; it contains natural enzymes, B12, phosphorous, potassium, is high in protein, and an effective source of calcium. The beneficial bacteria promote a healthy digestive tract. Lactose intolerant can often consume buttermilk made from raw milk.
CULTURED BUTTER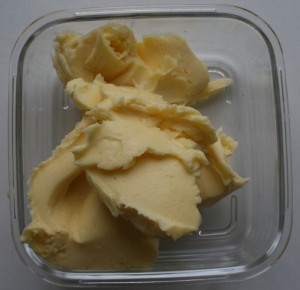 One of my favorites; I never get tired of eating homemade, cultured butter. It has a creamy, very buttery taste and when making it yourself you can make it just the way you love it. The best and tastiest cultured butter is made from raw, unpasteurized milk. Raw milk is loaded with vitamins, enzymes and natural, good bacteria.
LASSI
Lassi is an Asian raw yogurt drink traditionally enjoyed before dinner. There are many varieties of lassi, but you should choose the unsweetened kind to avoid excess sugar. It is better to add fruit, berries or herbs to enhance the flavor—mango, strawberries, saffron are superb additions.
When we visited Turkey we had a similar drink called ayran or laban. It is yogurt mixed with cold water and sometimes a little salt, very refreshing.
Fermented milk products to stay away from
These are the unhealthy options. They contain too much sugar, artificial coloring or other unhealthy substances.
Danone (or Dannon): Offer a wide array of probiotic dairy products as yogurt in the Activia series. Such products may be tasty but they often loaded with sugar and/or other unhealthy additives. Such food giants could easily develop excellent and healthy fermented milk products if they wanted. But at the moment they don't.
In any case, these products are not your healthiest choice. Some research claims these products have some health benefits. However, be aware that much research is funded by the companies themselves and will not be objective.
Yakult: In Japan and in some countries in Europe, the Yakult brand is popular. While Yakult contains some living, beneficial bacteria, it also contains much sugar and other additives. Standard Yakult has 18% sugar contents. As long as they insist all that sugar is needed, this will not be a healthy alternative.
Consume fermented milk products daily
Consuming large amounts of fructose is linked to weight gain and other health problems but it is added to many foods to make them more appealing. Also, studies have shown low-fat products does not promote optimal health. In fact, they are stripped of almost all nutrients and packed with unhealthy ingredients.
Wherever you live, you can probably find some fermented milk products with live bacteria and without too much sugar.
Fermented milk products made from raw milk is most beneficial as they contain natural vitamins, enzymes and many other nutrients. Raw milk also contains natural, live bacteria.
Probiotic bacteria you consume does not replace your own gut microflora. Probiotics create a suitable environment for your own bacteria to thrive in. This prevents the growth of bad bacteria, yeast and other microbes. Consuming fermented milk products is a great way to promote and support your digestive tract.
Support  weight loss
There are several studies made on the effect fermented products like yogurt has on weight.
In one study subjects consumed fermented milk products for 12 weeks (containing Lactobacillus). Participants reduced abdominal fat with 4.6 percent on the average.
Just by drinking a probiotic milk product daily for 3 months can help you lose weight. Imagine doing this for a year, or longer!
Boost weight loss efforts by adding a high-quality probiotic supplement daily as Complete Probiotics.
Bacteria in your gut play a major role in complex body processes. Beneficial bacteria are important for digesting and assimilating nutrients and regulates body fat storage and weight loss.
Try to consume fermented milk products daily, or, at least, weekly!