Yogurt for skincare is not new. Many ancient cultures use yogurt for supple and radiant skin. In India, people apply a mix of yogurt and turmeric for a beautiful glow. Studies indicate that both consuming yogurt and applying it on the skin is beneficial.
In a recent study, researchers evaluated the effects of fermented milk containing the probiotic bacteria Lactococcus lactis on the skin of young women. After consuming fermented milk for four weeks, the skin was significantly better hydrated and cheek rose smoother. Other studies also confirm that several probiotic bacteria strains improve skin quality.
The gut-skin connection
One of the most amazing recent discoveries is how many microbes in the body communicate. Each species uses its own "language" that can only be understood by that specific bacteria. But there is also a "general language" understood by all bacteria species.
This helps us to understand why bacteria—both the good and bad—can coordinate their activities so well. It also shows that we need a certain amount of good bacteria so they will be able to act in a coordinated manner to protect our bodies.
The body is literary covered in bacteria. For example…
on the inner elbows, over 2000 bacteria species
behind the ears, over 2300 bacteria species
in the large intestine over 33,000 bacteria species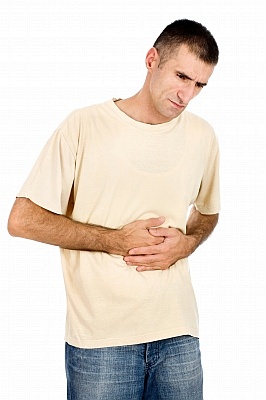 There seems to be a strong link between gut bacteria and skin quality. That would explain why poor digestion, yeast overgrowth and harmful gut microorganisms often cause skin rashes, inflammations, eczema, acne, seborrhea and dry skin. So imbalances in the digestive tract can reflect on the skin.
However, consuming fermented food like yogurt, kefir, fermented vegetables and sauerkraut can improve but imbalances.
The gut-skin connection is strong due to the bacteria cross-talking. Therefore, when eating probiotic yogurt, bacteria on the skin can respond to improve skin quality.
Which yogurt to use for skin
Most commercial yogurt is packed with sugar, colouring and other artificial additives. A good yogurt should contain several types active probiotic bacteria. Probiotic bacteria produce a number of compounds that can make the skin smooth and supple.
Making yogurt or kefir at home is simple. Add a starter culture and let sit in room temperature for 12-18 hours. In the grocery store, look for Greek yogurt or regular unsweetened, organic yogurt.
A good yogurt contains:
Essential amino acids
Minerals as magnesium
Vitamins B1, B2, B7, K
Complete proteins
Phosphorus
Healthy yeast
Yogurt skincare recipes
The lactic acid in yogurt works well on dry skin. It can also have a mild bleaching effect. Therefore, try yogurt to remove skin discoloration.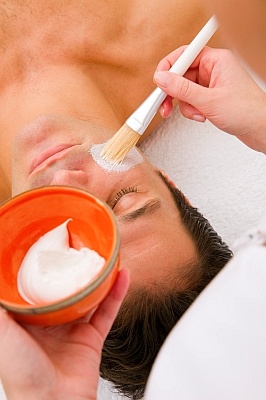 Yogurt recipe
This is a moisturizing yogurt mask for dry skin:
2 tablespoons plain yogurt
1 tablespoon raw honey
2 tablespoons cooked oatmeal (and cooled)
Blend all ingredients to a smooth paste, apply to your face and leave it on for 15 minutes. Rinse with a warm washcloth.
Yogurt face mask
½ cup yogurt
2 tablespoons aloe vera gel or juice
1 tablespoon raw honey
½ peeled cucumber
a few drops of chamomile oil
Mix everything in a blender. Apply for 15 minutes. Rinse. Yogurt for skincare is simple and cheap.