Consuming probiotics for weight loss is based on solid research and much experience. In addition, it's really simple!
Studies show that probiotics can promote rapid weight loss in obese people, even lowering the persistent abdominal fat. This is good news, especially if you're tired of fad diets that are hard to follow and seldom work.
Probiotics for weight loss does work well for many!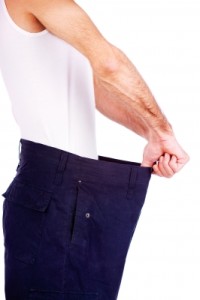 In addition, consuming beneficial bacteria can improve your immune system and increase the uptake of vitamins, enzymes and other nutrients essential for a healthy body. Consuming friendly bacteria is one of the simplest and best strategies for vibrant health.
Good bacteria promote slim waistline
In one study obese people consumed a fermented milk product for twelve weeks and reduced 4.6 per cent of their abdominal fat. These are very quick results just by consuming 200 grams (less than 2 cups) of a fermented milk product containing a Lactobacillus strain.
Several other studies show similar results—consuming probiotics for weight loss works very well. But how do beneficial bacteria in your gut promote a slimmer waistline?
One major reason is that obese people often have bacterial imbalances in their gut. They have too little of the good bacteria (like A. muciniphila), and an excess of other unwanted strains (like firmicutes). Firmicutes are specialized in extracting calories from sugars and turn them into fat.
Too many fat-promoting bacteria in the gut promote weight gain
This gut imbalance seems to be a major reason why some people don't have to eat much to gain weight, which is extremely frustrating! Other people seem to be able to eat large quantities of food and still not gain any weight at all. One reason for this might be in the different bacteria colonizing their guts.
Another interesting study revealed that babies having more bifidobacteria and less Staphylococcus aureus was less prone to weight gain than babies having less bifido in their gut. The bifidobacteria are plenty in the mother's breast milk, and sure enough, breastfed children have a lower risk of obesity than children not breastfed.
Probiotics for weight loss
Much research and experience all point in one direction:
Having too many fat-producing bacteria in the gut make it very hard to lose weight.
Probiotics help balance the gut and decrease fat-producing bacteria causing weight gain.
Consuming probiotics
There are several different species of probiotics promoting weight loss. Some studies show that lean people have much more lactobacillus and bifidobacteria in their gut. On the other hand, obese people can have up to 90% less of these good probiotic species involved in weight loss.
However, the body loves diversity. Therefore, it's best and easiest to consume a wide array of probiotic bacteria species. This will create the right gut conditions to lose weight. Benefits of probiotics are also much more than just weight loss.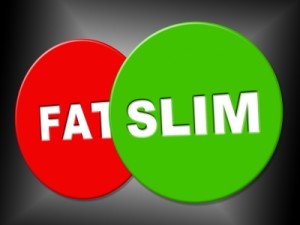 7 steps to lose weight
Consuming probiotics for weight loss is simple, safe, and effective for most people. So here's what you can do.
Quick start with a probiotic supplement.
Consume fermented milk products, fermented vegetables.
Consume more fibre to feeds good gut bacteria; psyllium husk.
Lower intake of sugar/carbs to stop feeding microorganisms promoting abdominal fat.
Increase intake of healthy fats as avocado, nuts, coconut oil and extra virgin olive oil.
Consume fresh vegetables, berries and fruit; 50% plant-based food makes it easier to control weight.
Exercise: Walking is great! Try short, intense 10-15 minute exercises to burn fat and increase growth hormones.
Don't do everything at once; even small changes can be very effective. Remember, it's a marathon!
How fast can you lose weight?
In the study referred to above, it took only three months to lose almost 5% fat, mostly abdominal fat. This is surprisingly fast considering that they did not move over to a strict diet. These people just consumed a fermented milk product daily without changing anything else.
Therefore, it seems that by consuming probiotics daily helps obese individuals to lose 4-5% body fat in a few months. However, following the seven suggestions above will promote much faster results, and you'll feel better too.
Each individual has a unique composition of gut bacteria and therefore the body's response to probiotics might be somewhat different in each case. However, the general idea in these guidelines applies to most people. And one thing is sure: the body loves probiotics and will benefit greatly from it. Therefore, even if you mainly consume probiotics for weight loss, it will benefit your health in countless other ways.