The benefits of probiotics are many for everyone with a stomach. And in case of a poor gut, probiotics can make a real difference. Probiotics are also called friendly bacteria, and indeed your gut and body need many friends. In fact, you need billions to stay well!
Therefore, learn to harness the power of friendly bacteria.
For centuries fermented food has been a staple for millions of people in many cultures. However, the many benefits of probiotics are still being studied. We now better understand how probiotics can improve functions in many parts of the body.
Benefits of probiotics involve the entire body, not only the gut
The many benefits of probiotics have to do with the more general and important role of microorganisms in the human body.
Your body is a walking ecosystem of microorganisms
The body hosts trillions of microorganisms. It is teeming with microscopic life—both on the inside and on the outside, and they are all essential for our well-being. Indeed, without them the body would die. Probiotics are only part of this ecosystem but play an important role to keep it in balance. One reason is that they are talkative.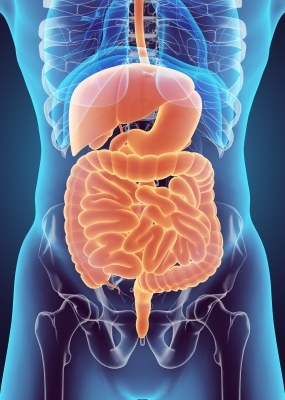 Research reveals that microbes in the body communicate in fascinating ways. Each species has its own "language" that can only be understood by that specific organism. This promotes cooperation within the community. But there is also a "common language" understood by all species. This explains why bacteria—both good and bad—can coordinate their activities so well. But it might also explain why consuming probiotics affects the entire body. How's that?
Probiotic bacteria residing in the gut can communicate both with the brain and with other microorganisms throughout the body. Communication with species colonizing other parts of the body seems to regulate and control their activities. This explains why consuming probiotics can bring benefits to parts of the body located far from the gut.
Example: benefits of probiotics for the skin
There's a strong link between the gut and skin. People with skin problems like acne, eczema, seborrhea, and dry skin often suffer imbalances in the gut. It has been observed that consuming fermented food often improve skin quality. This specific benefit of probiotics is an example of the strong connection between the gut and other parts of the body.
Some other colonies of probiotic bacteria can communicate with
In the throat: more than 4,000 species, mainly Neisseria lactamica
On the tongue: almost 8000 species, mostly Streptococcus salivarius
Inner elbows: over 2000 species, mostly corynebacterium simulans
Behind the ears: over 2300 species, mostly Propionibacterium acnes
In nostrils: over 2200 species, mostly Staphylococcus epidermidis
Large intestine: over 33,000 species, mostly Bacteroides thetaiotaomicron
The total weight of all microbes in the body is about three pounds (1.4 kg), similar to the weight of the brain. No wonder this large colony is sometimes called the body's "second brain." Therefore, humans are basically walking colonies of trillions of microorganisms, all living in an amazingly complex symbiosis with our body. Each species interact with countless processes in the body.
As you can see, probiotic bacteria are one part of a much greater community of microorganisms in the body. But because probiotics are talkative, they benefit the entire body. The fact that gut bacteria make up 80% of our immune system shows how essential they are for our well-being!
Ideally, we should have 85% good bacteria and 15% of the bad to keep the right balance
However, this balance can be disturbed. Chemicals, toxins, harmful ingredients in medication, body care products, food, water, and stress can create imbalances. Antibiotics and other strong drugs can devastate the good bacteria in the digestive tract. Because of this, some species can start to multiply uncontrolled causing a range of symptoms. A huge benefit of probiotics is that they help prevent and counteract such imbalances.
Benefits of probiotics
Much research confirms that consuming probiotics can have a positive impact on the body—a balanced digestive tract, increased energy, supple skin, better mood, lower chronic inflammation, alleviate autoimmune disorders, allergies, food intolerances and much more. Science is still trying to figure out exactly how this is possible. Over 200 medical studies show the benefits of probiotics for more than 170 diseases.
However, this does not mean that probiotics alone will solve all health problems. But it does show that friendly bacteria should be part of a good health strategy.
List of benefits
| | | |
| --- | --- | --- |
| Improve digestion | Influence hundreds of genes to fight disease | Heal the intestines |
| Boost the immune system (80% located in the gut) | Ease inflammatory bowel disease (IBD) | Reduce bloating, gas, occasional constipation |
| Alleviate Irritable Bowel Syndrome (IBS) | Prevent allergic inflammations | Prevent bladder infections |
| Curb obesity, normalize weight | Alleviate depressions, improve mood | Prevent, treat heart disease |
| Prevent, treat diabetes | Eliminate toxins, waste from the body | Improve assimilation of vitamines, nutrients |
Considering how inexpensive homemade fermented foods are, they should be part of a good strategy.
Deeper benefits
Exciting research on probiotics indicates that health benefits are even deeper than previously known. It turns out that probiotic bacteria are able to affect gene activity and cellular reactions in the intestine. This is another piece to the puzzle on how probiotics can affect widely different health conditions and on multiple levels in the body.
Probiotics more important than most dietary supplements
Tailor the benefits
Even though everyone benefit from probiotics and fermented foods, there are some differences in how men and women respond to certain probiotic bacteria.
Benefits for men
Males might benefit from a wider variety and larger amount of probiotics. One reason is that prostate problems, stress, cancer, and health disease are more prevalent in men than women. Inflammation is the root cause of many health problems. However, consuming probiotics can lower a number of inflammation markers in the body. In addition, consuming a wide variety of probiotics species supports digestion, lower cholesterol and strengthen bone density.
Good supplements include Dr Mercola, Hyperbiotics Advanced Strength, and Ultimate Flora. Preparing homemade fermented vegetables using a good starter culture is more cost-effective.
Benefits for women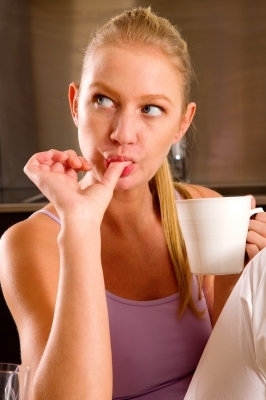 Interestingly, certain benefits of probiotics have a stronger effect on women than men. For example, in one study obese women who consumed Lactobacillus rhamnosus lost 11.5 pounds (5.2 kg) for 24-weeks, but males lost no weight. The women also had a drop in leptin, an appetite-regulating hormone and a drop in certain gut bacteria responsible for weight gain. Therefore, if you are a woman and want to lose weight, be sure to include L. rhamnosus. Akkermansia muciniphila is another very powerful weight loss bacterium. However, to my knowledge, Akkermansia is not yet available commercially. It colonizes the digestive tract of most people but is in insufficient numbers in obese individuals. Consuming additional fibre can strengthen the gut colony of good bacteria, including Akkermansia. Good supplements are Dr Mercola, Bio-Kult and Hyperbiotics PRO-Woman.
Try using a culture starter including L. rhamnosus and prepare homemade fermented vegetables. Women also experience that probiotic bacteria (as L. rhamnosus) lower stress hormones like corticosterone thereby reducing anxiety and depression. L. acidophilus colonizes important parts of a woman's body and consuming this species has many benefits for women as preventing urinary infections. But it's usually best to consume a great variety of probiotic bacteria, not just one or two strains. In addition, fibre feeds gut bacteria and is effective to control weight.
Benefits for children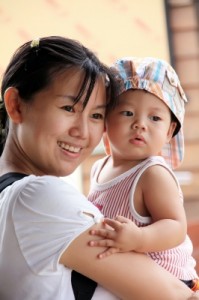 Probiotics are essential for both infants and older children. A baby receives gut flora from its mother at birth. If the mother's gut flora is healthy, the baby will inherit this. But if the mother's gut flora is damaged by antibiotics or for other reasons, the baby's gut will be affected. At baby's digestive tract is very sensitive and infections or antibiotics can be devastating.
Some mothers consume probiotics when breastfeeding the baby. Some specialists also recommend feeding the child tiny amounts of probiotics daily. One way is to dip a finger in the juice of fermented vegetables and let the baby suck. As the child grows the dose can be increased. Children who consume probiotic bacteria in fermented vegetables and yoghurt have a strong immune system, suffer fewer allergies and digestive problems.
7 ways to maximize probiotics benefits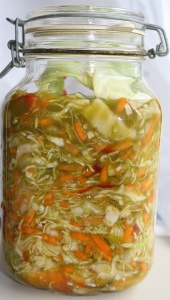 To maximize benefits of probiotics—chose a healthy lifestyle!
Probiotic supplements. Help jump-starting things in the right direction. Does it matter which supplement you chose? Yes, it does. Many contain only a fraction of what's stated on the label. Others include unhealthy additives. Check the Buyers Guide.
Fermented vegetables. Simple, inexpensive and delicious. Try making a small batch, to begin with. Even if the result is not perfect, it's not a big thing and you will do better next time. Fermented vegetables are packed with probiotic bacteria, enzymes, vitamins and many other nutrients.
Eat more fibre. Fibre is a simple and effective way to feed and strengthen the colony of gut bacteria. Psyllium husk is almost 100% fibre and is safe and easy to use.
Fresh vegetables & fruit. Fresh vegetables contain natural microorganisms, enzymes, vitamins and other nutrients good for the digestive tract. Vegetable juicing is an excellent way to consume more vegetables and the juice is super easy for the body to digest and assimilate.
Limit sugar and carbs. Eating too many carbs feeds harmful microorganisms in the body and creates imbalances. Limiting sugars can have an immediate and very positive health effect!
Organic food. Chemicals, pesticides, and food additives can devastate the gut. Organic produce is cleaner, often contains more nutrients, taste better and is sustainable. Try growing your own vegetables and herbs!
Antibiotics only when absolutely necessary. Never push your doctor to use it as a quick fix. And when on antibiotics, add lots of extra probiotics before, during and long after completing the antibiotic course. This helps to compensate for the loss of natural gut bacteria and can prevent many gut problems in the future.
You are what you eat—bacteria!
There is an immense amount of microorganisms living inside and outside of our body throughout our life. Humans are composed of less than 10% human genes and more than 90% are bacterial genes. Therefore, if humans are 90-95% bacterial in nature, then we can start to appreciate the power and benefits of probiotics to keep the mind and body in balance.
Probiotics are extremely diverse in what they can do. They promote good digestion, cleanse the body of toxins and waste, strengthen the immune system, have a positive effect on our genes, improve mood, and they communicate with other microorganisms all over the body. Therefore, consume probiotics!
Benefits of probiotics: they work 24/7 to keep the body in vibrant health.
References