Probiotic side effects sometimes happen. They are mostly mild. What are the reasons for side effects?
You might be familiar with the old motto "no pain, no gain." Among athletes, muscle aches are viewed as a temporary discomfort bringing good results. Can this be applied to probiotic side effects? In short, in many cases it can.
Symptoms caused by consuming probiotics can be viewed as a temporary discomfort to reach a health improvement. However, this does not mean that unpleasant side effects are necessary. Quite the contrary.
Why side effects?
When probiotic bacteria enter the digestive tract, it promotes change in the gut environment, producing a number of symptoms. Why? For example, when harmful microorganisms die they can release toxins causing many symptoms. Thus the term "die-off" symptoms. Side effects can differ depending on the kind and amount of microorganisms present in the gut. However, inflammatory conditions can also cause symptoms.
In addition, some probiotic bacteria promote the removal of toxins. The body naturally uses several exit routes for eliminating waste. Therefore, some probiotic side effects are believed to be associated with this elimination process. Below are a few examples.
Urination: higher frequency, strong smell, discoloring
Bowel movement: diarrhea, constipation, bloating, gas
Sweating: odor, itchy skin, skin rash, eczema, pimples
Breathing: running nose, coughing, sneezing, sore throat, flue-like feeling
Therefore, many so called "probiotic side effects" may be signs that the body's exit routes are being activated to remove unwanted substances. Symptoms can be more if several exit routes are active at the same time. However, the majority of symptoms are mild and disappear after a few days or a week. Seldom longer.
And it's always possible to lower the probiotic dose to ease symptoms.
List of probiotic side effects
Some specialists recommend adding the following to lessen side effects:
Chlorella (very effective, binds many toxins)
Cilantro (fresh, juiced, tincture)
Garlic (fresh, powder)
Broccoli seed extract
Drink plenty of water
Fresh vegetable juice
Acid reflux, heartburn
Acid reflux is a possible symptom. Probiotics improves the digestive tract which often produces gas and bloating that can trigger acid reflux as a side effect. Many harmful microorganisms die violently, releasing toxins that can cause symptoms like gas, constipation, bloating.
If there is much to clean up in the digestive tract, symptoms can be uncomfortable
Consume small amounts of probiotics. Some people empty a probiotic capsule in a glass of water of juice and drink a little now and then until the glass is empty at the end of the day. Increase the dose gradually at a pace that feels comfortable. Instead of a supplements, try consuming yogurt or kefir as this seems to work better for some people. Try homemade yogurt of kefir.
Allergic reactions
Allergic reactions from fermented foods prepared at home are rare. However, some commercially fermented foods contain biogenic amines that can cause a headache, migraine, depression, stomach problems, rash, and others symptoms. The most common biogenic amines causing reactions are tyramine and histamine. They are present in red wine, some fermented cheese, pickles, chocolate, beer and many other products. Spoiled food can also contain large amounts of amines causing food poisoning. (see this post.)
If you are sensitive to amines, then food freshness is key—fresh vegetables and fresh meat. Avoid processed food and drinks containing aspartame. Homemade fermented foods normally contain too low amounts to cause a reaction.
Burping
Burping is common when consuming probiotics, especially in the beginning. Gas is produced when the friendly bacteria improve the gut environment. Symptoms usually go away after a few days. Try lowering the probiotic dose or take a capsule every second day.
As a general rule: the more harmful microorganisms present in the digestive tract, the more symptoms there will be when consuming probiotics. Serious infection can also cause a reaction when probiotics enter the gut.
Bloating
Bloating refers to a feeling that your stomach is swollen, full or tight. Bloating might be accompanied by a pain that sometimes is sharp and mistaken for pain in the appendix, gallbladder or heart. This can be unpleasant and persistent. The explanation below is a bit long, but it might help to see the wider picture with bloating.
Some causes for bloating are inflammation, food sensitivity, gastritis, and IBS. In addition, overeating and chewing food properly often cause bloating. In such cases, the problem might be solved just by eating less and chew well. In other cases, bloating is caused by clogging—some foods tend to get stuck in the digestive system and produce gas. Depending on the location, the level of pain can vary. Known gas-producing foods are beans, cabbage, onion, garlic, and others. If the cause is food, gas production can be slow. When having the next meal, gas produced from the previous meal is often the cause of bloating.
What about bloating from probiotics? When introducing probiotics, the gut environment starts to change—harmful microorganisms die and waste is removed.. This process can clog up parts of the digestive tract, create gas and make the stomach feel like a balloon.
Fungi and yeast (like candida) are known to cause bloating. Causes for candida can be complex. But adding probiotics can cause bloating when candida die. In such cases, go slow with probiotics! For some it might be best to wait with probiotics and first use other strategies.
Try drinking more water as this tend to unclog the pipes. Cut down on sugar as harmful microorganisms like candida thrive on sugar. For some fresh vegetable juice works well for bloating! Oregano oil is also good.
Blood pressure changes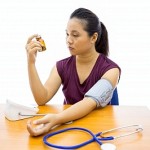 Studies on probiotics show that for those with high blood pressure, probiotics can lower blood pressure. I've never seen reports that probiotics would raise blood pressure. Probiotics can reduce cholesterol levels by "consuming" the cholesterol in the intestine and this can lower blood cholesterol and blood pressure. In addition, a high blood sugar level can raise the blood pressure. Again, probiotics help reduce blood sugar which in turn can lower blood pressure.
Constipation
Some people suffer constipation because they consume too little fibre or drink too little water. However, in some cases, consuming probiotics can also cause constipation. Why?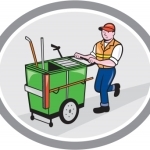 As mentioned earlier, bowel movement is a main exit route to eliminate toxins and waste. But what happens if the body cannot eliminate all waste and toxins quickly enough? The same happens as when trash collectors go on strike and garbage is piling up on the streets. The whole neighbourhood stinks and creates a breeding ground for bugs, rats, and disease.
If the body's cleansing system is note tuned well, or if the toxic load is too great, waste can start to pile up in the body and can become a breeding ground for inflammation, infection, and disease.
What can be done!
Support the body's ability to bring out the garbage! Here are a few suggestions:
Consume chlorella in any form
Fresh vegetable juice
Intermittent fasting
Physical exercise
Fermented food
Eat more fiber
Chia seeds
Oregano oil
Diarrhea
Probiotics can lessen diarrhea effectively. However, in some cases probiotics can also cause diarrhea, often the reason is the presence of bad bacteria, yeast, virus or toxins in the gut. Diarrhea from antibiotics is also common. In one study, 63 out of 100 people who took probiotics no longer had diarrhea after three days. However, in the case of a bacterial infection it might continue longer.
Persistent diarrhea for more than two weeks is common in children. In case of adults, the reason is often stubborn bacterial infections or candida overgrowth. If probiotics cause diarrhea or other symptoms, lower the dose.
Frequent urination
Another way the body rids itself of toxins and waste is through urination. Because probiotics stimulate a cleanse, this sometimes affects urination frequency, smell and color. Some suggestions:
Drink more water and fresh vegetable juice
Cut down on coffee and alcohol
Consume chlorella
Headache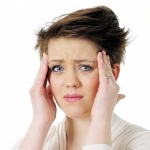 This can occur when harmful microorganisms die and release toxins causing headaches, muscle aches, skin rash, and other symptoms. In the case of Candida, the reaction can be stronger. In this case, some specialists recommend stop taking probiotics.
The violent death of harmful yeast and bacteria often cause unpleasant side effects. A probiotics headache usually disappears after a few days, rarely longer. Even though symptoms are harmless, they are unpleasant. Lower the probiotic dose or the amount of fermented food consumed.
Mental states
Research indicate that autism, depression and similar conditions are often connected to gut issues. The state of the gut is mentioned as an underlying factor affecting a person's mental state. Gut bacteria are able to "communicate" with the brain via the vagus nerve extending from the gut to the brain. Therefore, consuming probiotics can improve mood. However, probiotics can also temporarily worsen a condition before improvement is seen. Treating serious conditions requires the supervision of a professional health practitioner.
A natural protocol called GAPS is used for autism, learning disabilities, neurological disorders, psychiatric disorders, immune disorders, and digestive problems. This protocol includes consuming probiotics. However, caution is needed as the gut is very sensitive. Even small amounts of probiotics can aggravate symptoms before they start to subside. Combining fermented food with bone broths is recommended by some. The recommended GAPS probiotics is Bio-Kult,. But Hyperbiotics and Mercola also work well.
Skin rash
A gut cleanse here refers to the process of eliminating harmful microorganisms, toxins, and waste from the body. Sometimes eczema affecting hands and feet and can be related to this. If the toxic load is too great for the body to handle, toxins will be stored in different places, often in fatty tissue and the liver. Supporting the body's natural ability to cleanse itself is important to eliminate whatever the body wants out. A body cleanse can take some time but has great long-term health effects.
In rare cases, skin rash is a sign of allergy from additives found in supplements. Allergic reactions should not taken lightly! This include facial swelling, lip swelling, tongue swelling or throat swelling, hives or shortness of breath.
Symptoms of cold—sneezing, running nose
Common detox symptoms include symptoms similar to a cold or flu. Most symptoms are mild and harmless. However, in the case of candida overgrowth or bacterial infections, symptoms might be stronger. Many harmful microorganisms don't die peacefully, but release powerful toxins as they die. These toxins can cause symptoms in all parts of the body. Try lowering the probiotic dose.
Menstrual cycle
There are some reports about women who experience how periods return after consuming probiotics. Other women have reported healthier periods when adding probiotics to their diet and some have had periods starting again after an early menopause.
It is unclear why this occurs. However, it is considered a healthy sign and not an adverse effect. Recent research has revealed that probiotic bacteria affect the body much deeper than previously thought. Friendly bacteria work on a cellular level and promote many body functions, including the reproductive organs. This might be a reason why probiotics can affect women's periods.
Additional causes
In some cases, probiotic side effects are triggered by the following reasons.
Lactose intolerance (supplements can contain small amounts)
Interaction of other drugs with probiotic supplements (very rare)
Probiotics combined with anti-fungal medication
Allergy to soy (supplements can contain small amounts)
Allergy to yeast (included in some supplements)
Severe problems with the intestinal lining
Severe stress can cause many symptoms
Dietary changes can cause symptoms
In summary, many people feel no probiotic side effects, they just feel good. In case of side effects, they are mostly mild. However, if the gut (or body) is in a poor state, side effects can be more. Though probiotics are beneficial for many, there's no need to push the body too far. Be sensible!
References