Digestive Enzymes are essential for good digestion and to feel well. But if a person lacks enzymes it can cause bloating, constipation, gut pain, acid reflux, gas and a general feeling of discomfort after a meal, especially a big or heavy meal. In many cases, taking digestive enzymes before a meal can quickly resolve many digestive problems. But enzymes do much more than to support digestion.
Digestive enzymes control digestion
There are three main players that determine much of what is going on the digestive tract. All three essential for the body's well-being.
Stomach acid is a digestive fluid in the stomach and vital for good digestion. Gastric acid also activates digestive enzymes needed to break down proteins in food. Too little stomach acid can cause acid reflux, pain, inflammation, bloating, gas and many other symptoms. In such cases, adding a powerful digestive aid like betaine HCI can be of great help.
Digestive enzymes are proteins that break food down into smaller components that can be absorbed and used by the body. This way the body can use vitamins, minerals, fats, carbohydrates and protein as building blocks and keep the entire body in good health. In fact, without digestive enzymes, your body would not survive. Many digestive enzymes are produced by the body and are active in the mouth, stomach, and intestine. In addition, raw vegetables, fruit and other foods also contain beneficial enzymes. Digestive enzyme supplements are also available.
Beneficial bacteria are living microorganisms that exist in symbiosis with our bodies. Good bacteria like probiotics help balance the digestive tract, prevent the growth of harmful microorganisms, and promote overall health. We inherit probiotic gut bacteria from our mother at birth. However, bacteria are lost when using antibiotics, because of a poor diet, stress and other factors. Sauerkraut, fermented vegetables, natto and other fermented foods contain enzymes, acids and other nutrients that support digestion.
As seen from the above, the body needs the right amount of stomach acid, digestive enzymes, and probiotic bacteria to keep the gut healthy and digestion optimal.
Benefits of digestive enzymes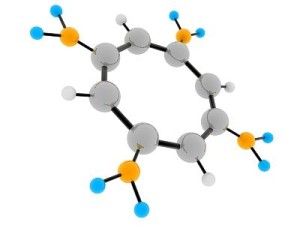 The body produces many enzymes used in digesting and assimilating nutrients in food and drink. Some enzymes are active in the mouth, others in the stomach and the small intestine. Many digestive enzymes are present in raw food and contribute to a normal digestion and absorption of nutrients. This is one good reason to consume raw vegetables with main meals.
What do they do?
Enzymes prepare the raw materials from food to energize, build and repair the body
They circulate nutrients to feed and support all cells in the body
They help eliminate unwanted chemicals and waste
Much more…
The digestion of food starts in the mouth. When chewing, the body releases enzymes that break down carbohydrates. Chewing the food thoroughly allows enzymes to work thoroughly and this supports good digestion. Many digestive problems occur when eating too fast. Bloating, gas, constipation, and pain are common problems for fast eaters.
When food enters the stomach additional digestive enzymes continue the break-down process. The liver, pancreas, and gallbladder are all involved in producing enzymes that absorb nutrients used for energy and to build and repair tissue. When the digestive system works well, it keeps the body well nourished and in balance.
Are you enzyme deficient?
How do you know if you're lacking digestive enzymes? This is a fair question, however, not easily answered. It's similar to asking if you know exactly which vitamins or minerals your body needs at any given moment. The answer depends on your lifestyle, eating habits, level of stress, genetic make-up, level of fitness and other factors.
The body's particular needs can be very specific and might also change over time. In any case, some experts estimate that more than 25 % of the population are enzyme deficient.
Some people are keenly aware that their body's ability to produce certain enzymes is impaired. For example, lactose intolerance means that the body's ability to produce the enzyme lactase is weakened or damaged. Therefore, if lactase is lacking, then the body cannot break down lactose or milk sugar in dairy products and unpleasant symptoms will occur.
Why are some people enzyme deficient
Pesticides, chemicals, heavy metals in the body can disturb enzyme production
Some diseases can weaken the body's ability to produce digestive enzymes
Eating too fast and not chewing food thoroughly is a common reason for a seriously disturbed digestion
Consuming processed food can deplete the body of digestive enzymes and this can cause digestive problems
As we age, the body's ability to produce digestive enzymes becomes weaker. Around age 40, the level of enzyme production can be 25% lower
Signs of enzyme deficiency
When the body experiences a serious lack of enzymes, it will not be able to completely digest and assimilate nutrients from the food consumed. This can cause many different symptoms, a few are mentioned below:
Gas
IBS
Fatigue
Anxiety
Bloating
Diarrhea
Migraine
Psoriasis
Indigestion
Weight gain
Inflammation
Food allergies
Food sensitivity
High blood pressure
Undigested food in stool
The good news is that digestive enzyme deficiency can often quickly be resolved. How?
How to support good digestion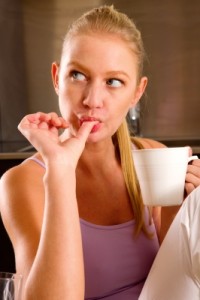 If you suspect that you need digestive enzymes, there are a few simple ways to solve this.
Most important: Eat slowly, learn to enjoy each bite! It's amazing how many gut problems can be lessened just by chewing food properly. Eating slowly and focusing on the food (not the phone, tablet or tv!) promotes the production of enzymes and stomach acid. This helps the body to thoroughly break down food.
Consume fresh vegetable juice daily. The juice is packed with powerful enzymes and other nutrients for good digestion. Try the superb Ginger Lemon Shot.
Avoid processed food (fast food) in which most enzymes are destroyed.
Add a high-quality digestive enzyme supplement. They are inexpensive but effective.
Adding betaine HCI can also help if the body's production is low.
Consume fresh and raw food daily, try sprouting at home. Sprouts are packed with enzymes.
Avoid eating too late at night.
Enzyme-rich food
Here are a few raw foods containing powerful natural digestive enzymes that promote good digestion.
Papaya is a rich source of enzymes like papain, effective at breaking down meat. Eat papaya 20 min before a meal.
Pineapples are very beneficial as they contain protein-digesting enzymes called cysteine proteinases.
Bee pollen contains a broad spectrum of powerful enzymes. Just be aware if you are sensitive to pollen.
Fermented food: very nutritious, packed with live probiotic bacteria, enzymes and acids. Great for the gut!
Lemon: Supports gallbladder and bile flow. Try the superb Ginger Shots, which is a combination of ginger and lemon, both of which stimulate digestion.
The above foods stimulate the gallbladder, bile flow, and the liver. The proper function of these organs is essential for the production of digestive enzymes. Other great foods include raw beets, leafy greens, fenugreek tea, and cinnamon. Try to include enzyme-rich food daily; it's a simple way to support the gut and can ease much discomfort.
Don't underestimate the benefits of digestive enzymes!