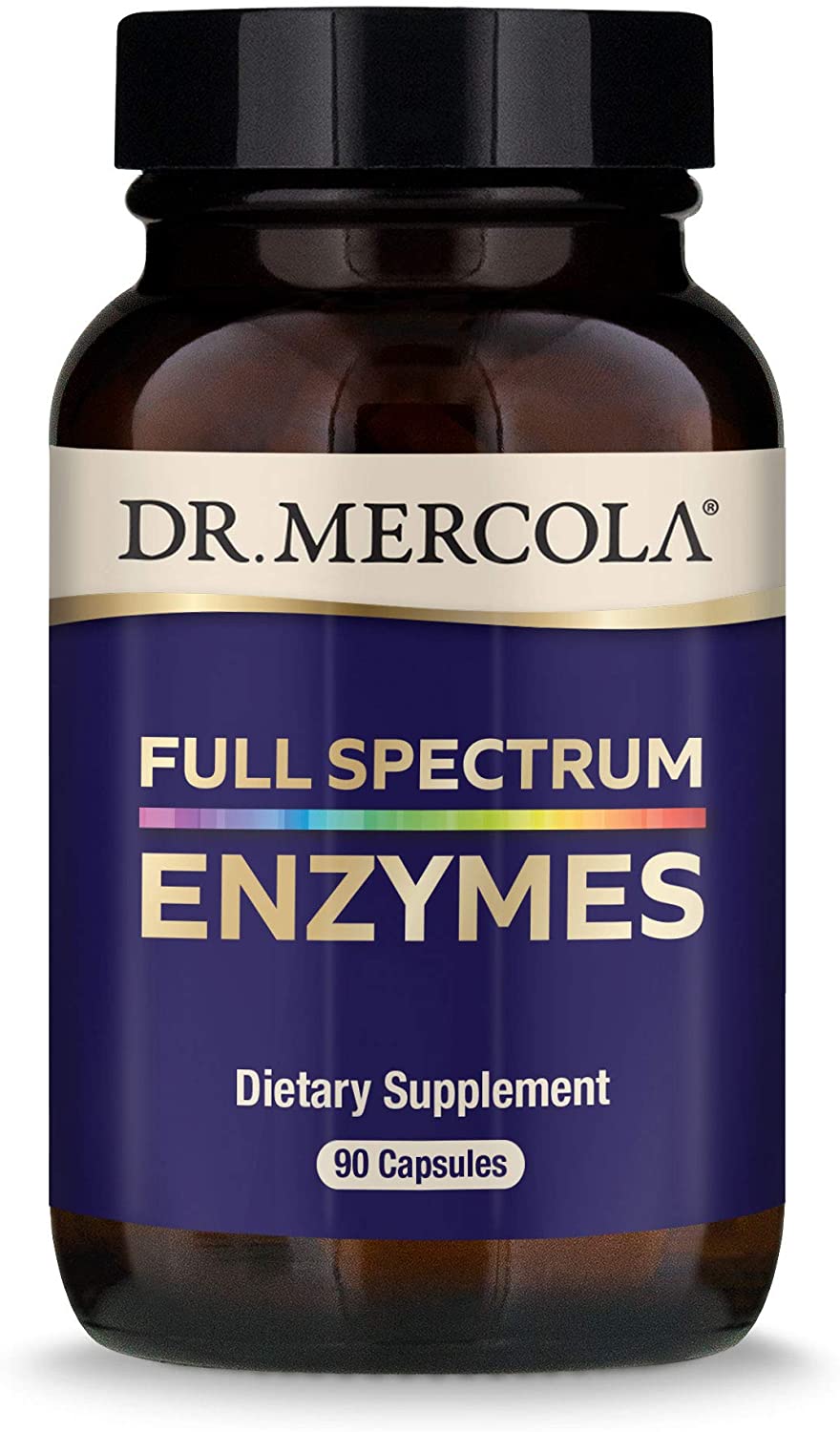 Digestive Enzyme deficiency is much more common than most people think. Enzymes are essential for good digestion and even a slight deficiency can cause bloating, constipation, gut pain, acid reflux, gas and feeling discomfort after a meal. In many cases, simply adding digestive enzymes before a meal can lessen digestive problems. So if you have digestive issues, please read on.
What you need for a good digestion
There are three main players that determine how well the digestive machinery works.[1]Your Digestive System & How it Works | NIDDK (nih.gov)
Stomach acid is a digestive fluid in the stomach. Gastric acid activates digestive enzymes that are needed to break down proteins. Too little stomach acid cause acid reflux, pain, fatigue, brain fog, bloating, growth of harmful microorganism and other symptoms. Adding betaine HCI might help.[2]Gastric Acid Secretion in Health and Disease (gastrojournal.org)
Digestive enzymes are proteins that break food down into smaller components so that they can be absorbed by the body. This way the body can use vitamins, minerals, fats, carbs, and protein as building blocks. Many digestive enzymes are produced by the body and are active in the mouth, stomach, and intestine. However, some raw vegetables and fruits (like papaya, pineapple) also contain high amounts of certain enzymes. Digestive enzyme supplements can be a great support.[3]Human pancreatic exocrine response to nutrients in health and disease | Gut (bmj.com)
Beneficial bacteria are living microorganisms that exist in symbiosis with our bodies. Good bacteria like the powerful probiotics keep gut balance, prevent the growth of harmful microorganisms, and promote overall health. A child inherits good bacteria from the mother at birth. However, this balance can be disturbed by antibiotics, a poor diet, stress, and other factors. Probiotics contain acid, enzymes, and bacteria all supprting digestion.[4]Probiotics for functional constipation (nih.gov)[5]Probiotic Improves Protein Absorption – PubMed (nih.gov)[6]Probiotic and pH value (nih.gov)
Summary: For digestion to work properly, you need acid, enzymes, and bacteria. Fermented foods contains high amounts of all three. That's a reason why consuming sauerkraut, fermented vegetables, natto and other fermented foods promote good digestion.
Benefits of digestive enzymes
The body produces many digestive enzymes, some are active in the mouth, others in the stomach and the small intestine. Many enzymes are also present in raw food which is a good reason to consume raw vegetables with main meals to support digestion.
What enzymes do
Prepare raw materials from food to energize, build, and repair the body
Circulate nutrients to feed and support all cells in the body
Eliminate unwanted chemicals and waste
Much more…
Common enzymes
Amylase: Breaks down plant foods as fruits, vegetables, and grains.
Sucrase: Breaks down sucrose into glucose and fructose.
Lipase: Digests fats in dairy, nuts, eggs, and meats.
Maltase: Reduces maltose into smaller parts.
Trypsin: Breaks down polypeptides.
Pepsin: Breaks down proteins.
Lactase: Breaks down lactose.
Cellulase: Digests fibers.
Good digestion starts in the head and mouth
When chewing the food, your body starts to release enzymes that break down carbs. For this reason, fast eaters almost always have or will have digestive problems. Chewing food slowly and thoroughly allows the body to produce enzymes and it gives time to start the digestive machinery. However, fast eaters often experience bloating, gas, constipation, acid reflux, pain, tiredness, and brain fog. Therefore, slow down!
When your mind is focused on the meal and you eat slowly, the stomach will have time to produce stomach acid and enzymes. This way the food you eat is quickly being broken down. The liver, pancreas, and gallbladder are also involved in producing enzymes that absorb nutrients used for energy and to build and repair tissue. But again, eating fast impairs the digestive process.
Focus on the meal and not your electronic device or something else. When your mind is occupied with enjoying the meal, it triggers the body to produce enough stomach acid and digestive enzymes, thereby alleviating many digestive problems.
Summary: The fastest, simplest, and cheapest way to improve digestion is to eat slowly and chew well. Focus on the meal and don't fiddle with electronic devices or watch a TV program. Add fermented food to your main meals as this supports digestion. Try this first, before you start buying supplements.
Are you enzyme deficient?
How can you tell if your body does not produce enough digestive enzymes? This is a fair question, however, not easily answered. It's similar to asking if you know exactly which vitamins or minerals your body needs at any given moment. The answer depends on age, lifestyle, eating habits, level of stress, genetic make-up, and other factors.
Your body's needs can be very specific and these needs often change over time. Some experts estimate that more than 25% of the population are enzyme deficient. For many, this is because a decline in enzyme production is part of the aging process and begins around age 40.
Some people are keenly aware that their body's ability to produce certain enzymes is impaired. For example, lactose intolerance means that the body's ability to produce lactase is weakened or damaged. Therefore, the gut cannot break down milk sugar in dairy products and this produces unpleasant symptoms.
Why are some people more enzyme deficient than others? There are many factors, here are a few:
Eating too fast is a common reason for a disturbed digestion; but it's also easily solved – slow down!
Pesticides, chemicals, and heavy metals in the body can disturb enzyme production
Disease can weaken the body's ability to produce enzymes
Consuming processed food can deplete digestive enzymes
Part of the aging process
Genetic makeup
What are some signs of deficiency?
When the body experiences a lack of enzymes, it will not be able to completely digest and assimilate nutrients causing symptoms, a few are mentioned below:
Gas
IBS
Fatigue
Anxiety
Bloating
Diarrhea
Migraine
Psoriasis
Indigestion
Weight gain
Inflammation
Food allergies
Food sensitivity
High blood pressure
Undigested food in stool
Summary: There are difference kinds of enzyme deficiencies—age related, caused by disease, a poor diet, eating too fast. As you can see, some reasons are partly self-inflicted and may be easily resolved. Deficiencies can cause many digestive and other issues, even cause changes in the mental state and level of obesity.
How to alleviate enzyme deficiency
Here are some practical tips that may help compensate if you're enzyme deficient.
Eat slowly, enjoy each bite! You'll be surprised how many digestive problems can be solved just by doing this.
Consume raw food like sprouts that are packed with enzymes.
Drink fresh vegetable juice packed with enzymes; try a Ginger Shot before meals
Avoid processed food (fast food) as most enzymes are destroyed.
Avoid eating late at night.
Add a digestive enzyme supplement.
Add betaine HCI.
Consume enzyme-rich foods
The following foods contain natural digestive enzymes or trigger the body's production of enzymes.
Summary: Enzyme deficiency can often be alleviated by consuming more raw vegetables—fruit, nuts, seeds, fermented food, vegetable juice. Prepare food with coconut oil which is easily absorbed. Learn to eat slowly and to chew well. If this is not enough, some add a suitable supplement.