Research is revealing some amazing abilities of Akkermansia muciniphila, a bacterium residing in the gut of most people. The bacteria influence if the body will increase or decrease belly fat and if if will gain or lose weight. Can Akkermansia help us lose weight? Read on for the fascinating answer.
How bacteria control weight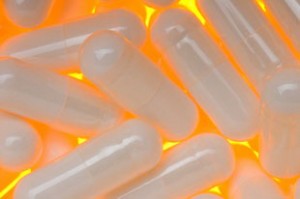 Let's imagine that you're trying to lose weight but without success. You have seriously tried several promising diets, but alas! nothing seems to work, you still can't lose weight. Feeling frustrated, you are ready to give up.
But then you're offered something weird—a specific strain of bacteria called A. muciniphila. They even call it the "a weight loss bacteria!" Well, you have nothing to lose anyway, so you accept the offer and start consuming the bacteria daily.
And now things start to move! Akkermansia enters the digestive tract causing the gut environment to change. Signals of this rapid change are sent to the brain via the vagus nerve and through communication with other bacteria throughout the body. All of this triggers a remarkable chain reaction with an increased metabolism. The body gradually rids itself of excess weight, lowers inflammation, and strengthens the immune system. After only a few months your ideal weight is reached and you feel more fit and radiant than ever before. And all of this just because of a microscopic bacterium. Absolutely amazing!
"Is this really be possible?" you might ask. According to science, such a scenario might become a reality.
Bacteria controlling body weight do exist!
In a paper dated May 13, 2013, researchers at the University of Louvain, Belgium concluded that the probiotic bacteria Akkermansia muciniphila has the amazing ability to promote weight loss in humans.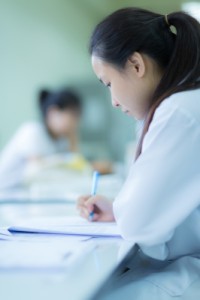 How Akkermansia controls obesity
In healthy individuals, this particular species of probiotic bacteria, Akkermansia muciniphila, make up 3-5% among hundreds of other gut bacteria. Almost all humans have it—from infants to elderly ones. However, in obese people, the level of A. muciniphila drops sharply for some reason.
This raises the intriguing question: How would an obese body react if we were to add the A. muciniphila to his or her diet? Could one single bacteria strain promote significant weight loss? The answer seems to be yes as certain bacteria and weight control go hand in hand.
A. muciniphila is a bacterium with amazing properties. It helps to repair a disturbed metabolism, which is associated with obesity. It lowers inflammation and help reverse type-2 diabetes. We already knew that the digestive tract is involved with many health problems, but no one really understood why and how. However, this research might prove tremendously helpful to understand what could be done about it.
Can we expect to see probiotic supplements designed for weight loss, to treat inflammation and diabetes? Quite possible. Are there any akkermansia muciniphila supplements available now? Not that I know about. Sorry!
I know of no supplement containing Akkermansia at this time!
But I assume they are working on it. However, you can do something almost equally effective to promote the growth of Akkermansia. What?
Support your existing colony of A. muciniphila
The researchers in Belgium concluded that adding prebiotic fiber, such as oligofructose to your diet, can help recover a failing gut colony of Akkermansia muciniphila. It is as simple as that!
Feed your colony of good gut bacteria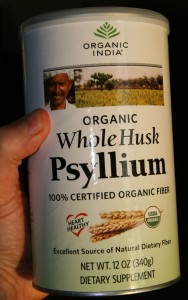 How can this be done?
One of the best ways is by consuming prebiotics, or dietary fiber. Fiber feed bacteria and promote the growth of beneficial gut bacteria including Akkermansia.
Psyllium seed husk is nearly 100% dietary fiber and gut bacteria love it! Psyllium husk is commonly used to relieve constipation, irritable bowel syndrome, but also weight loss. It is a simple, cost-effective way to promote the growth of the much-desired "weight loss bacterium" Akkermansia muciniphila.
Prebiotic fiber in raw foods
Many foods naturally contain dietary fiber, and if consumed daily will have an immediate effect. To enjoy full benefits of prebiotics, you need a variety of these foods on a daily basis. Choose organic products as these will not be contaminated with pesticides, fertilizers, or be genetically modified. Those things can disturb gut bacteria.
Consuming around 30 grams of fiber per day is recommended for most people. However, many don't consume even half of that.
Foods containing fiber:
Raw Chicory root (64%)
Dandelion greens (24%)
Wheat bran (5%)
Asparagus (5%)
Garlic (17%)
Banana (1%)
Onion (8%)
Leek (12%)
Also found in oatmeal, red wine, honey, maple syrup, legumes and other foods.
Akkermansia—very talkative!
The above-mentioned researchers stated: "This study provides substantial insight into the intricate mechanisms of bacterial (i.e., A. muciniphila) regulation of the cross-talk between the host and gut microbiota. These results also provide a rationale for the development of a treatment that uses this human mucus colonizer for the prevention or treatment of obesity and its associated metabolic disorders."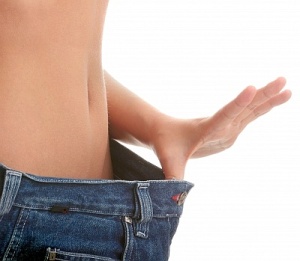 It turns out that A. muciniphila is rather talkative. It talks to other bacteria residing in the body. It even "talks" to your body to stimulate and promote a number of body processes.
Make sure A. muciniphila keeps talking!
If you feed and nourish your Akkermansia muciniphila colony, then they will in exchange promote your body's metabolism, lower inflammation, deal with harmful microorganisms and help to control weight.
What to do if there is little or no Akkermansia?
A few people might not be colonized by Akkermansia, or they have very low levels. The reason for this is unknown, as is the precise effect this have on the body. If Akkermansia is completely absent in the gut, then it will probably not appear because of consuming prebiotics or probiotics. However, even if there are ever so little Akkermansia present, then an increase can be stimulated. Studies show that gut bacteria quickly respond to stimulus as for example diet changes.
What may stimulate the growth of A. muciniphila?
Add a high-quality probiotic supplement.
Lower intake of sugar, carbs, processed food
Increase consumption of healthy fats, fresh vegetables.
Mango may promote the growth of gut bacteria.
Cranberry extract may alleviate intestinal inflammation and increase Akkermansia population.
Consuming fermented vegetables, yoghurt, kefir, natto and other fermented foods (without sugar).
Fish oil (or krill oil) increases the abundance of Akkermansia muciniphila in test animals, which indicates a connection.
Reference
Proceedings of the National Academy of Science of the United States of America
Fish oil
Cranberry extract
Mango and gut bacteria