IBS symptoms can be very annoying and persistent. But it does not have to be expensive or complicated to find relief. In fact, some of the most effective ways to feel better are either free or inexpensive. In this post, the main strategy  to improve IBS symptoms is completely free. It's repeated at the end of the post.
IBS symptoms—5 simple tips
1. Probiotics
IBS symptoms include inflammation, bloating, constipation and pain. People with IBS often have bacterial imbalances in their gut so consuming probiotics can bring relief. This is because probiotics help balance the digestive system and calm an upset stomach.
Fermented foods and probiotic supplements work well for most people. Many specialists recommend a probiotic supplement containing a wide range of bacteria as the body loves diversity. A good supplement can sometimes quickly ease symptoms of IBS.
Try consuming fermented food daily. Fermented vegetables, kefir, natto, and similar foods are all good. However, start slow to give the stomach time to adjust. In the case of probiotic supplements, use it for about two months before evaluating the result. The supplement should be taken with food when the gut's acidity level is lower. This increases the survival rate of the probiotic bacteria. Some people might get harmless side effects. But if they bother you, try lower the dose by dissolving a capsule in a glass of water or juice and drink slowly during the day.
2. Stress management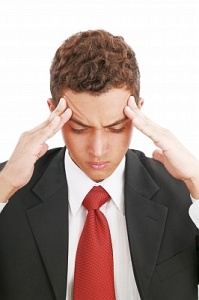 Stress and anxiety can activate a strong response from the body, including an increased production of stress hormones. When stressed, breathing tends to become shallow and the air is forced higher up in the chest instead of the lower part of the lungs. All of this has a poor effect on the gut and can worsen IBS symptoms.
Practicing slow, deep breathing daily helps to relax the body. This can quickly decrease the production of stress hormones and calm the gut. In a short time, you can learn to breath deeper daily without even thinking of it. In addition, regular walks in nature, calming music, and EFT tapping are all free but very effective stress and IBS treatment strategies.
Stress also makes people eat faster and this can cause many digestive problems. Learn to eat slowly! Chew the food properly; enjoy every bite. In addition, avoiding the use of electronic devices during meals promotes good digestion. The point is that eating slowly and feeling relaxed during and after meals can resolve many stress-related stomach issues.
3. Problematic carbs
For some people, certain carbs and fiber can cause many gut problems. This approach for IBS symptoms means excluding carbs that for some reason ferment in the digestive tract. The FODMAP diet is an example of this approach. Problematic foods include onion, lactose (milk sugar), fructose, and oligosaccharides found in bread and other grain products. This approach has helped many to resolve many IBS symptoms.
A healthy gut have no problems with these carbs. Quite the contrary, they feed beneficial gut bacteria. However, some people cannot break down the carbs properly causing them to ferment in the gut. This triggers bloating, gas, a swollen stomach, and other symptoms. When the fermented carbs reach the colon they can cause diarrhoea or constipation.
4. Too little stomach acid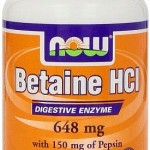 A common problem especially in the elderly. Stomach acid is essential for proper digestion and assimilation of nutrients. Stomach acid also helps to kill off harmful microorganisms that enter the gut with the food. But the body's ability to produce stomach acid decreases with age, and this can increase IBS symptoms.
Paradoxically, a lack of stomach acid often causes heartburn, making it appear that there is too much stomach acid. But in most cases, it's quite the contrary. Again, learn to eat slowly. Enjoy the food! This gives the body time to produce enzymes and stomach acid that are essential for good digestion.
For some, adding betaine HCL during the main meals might help increase stomach acid and ease IBS symptoms. Added acid improves digestion and increases assimilation of nutrients. At the same time, it prevents symptoms of acid reflux. However, those with ulcers or who are on strong medication should be careful with betaine HCL.
5. Digestive enzymes
Enzymes are essential for proper digestion. While chewing, many digestive enzymes are released in the gut. But enzymes are also abundant in fresh vegetables, fruit and nuts. It's therefore good to include such foods daily. Vegetable juicing is one great way!
Stress can disturb the body's production of enzymes and assimilation of nutrients. The strong link between stress and poor digestion is an important reason to learn to control stress. In addition, consuming additional digestive enzymes can be effective to lessen many symptoms. Digestive enzyme supplements have become very popular, much because they actually work and are inexpensive.
Main strategy to ease IBS symptoms
For IBS sufferers, the a main approach should be what stands out as the most obvious in this post. It's free and very simple, even though it requires self-control:
1. Reduce stress, especially before, during and after meals
2. Learn to eat slowly, enjoy each bite
Only by doing this, many digestive problems can be resolved. In other cases, you might need to add some supplement. In any case, try a simple approach, it might be all that is needed to ease most IBS symptoms!